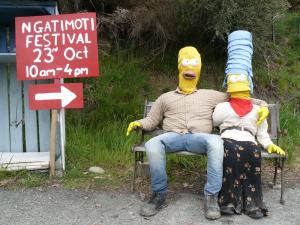 Image ©
Our school vision is for all students to become RIVER students, confident and able to navigate in a changing world.
A positive change this term is our newly opened Room 1 and library space.
In class, students consider the word 'Navigate' and where their families have come from. For some, this can lead to discussions about other languages and cultures. To promote literacy learning, we are looking forward to hosting some authors as part of the Storylines Tour this term. Many students have been preparing for the NelsoMathix competition, which is a great way to promote maths learning.
Amongst the opportunities for students to learn this term is a selection of different sports, including tennis, miniball, volleyball, and the winter sports tournament. The Indigo Room has a ski day to look forward to as well!
The Student Council is organizing a school disco, and a Pet Day to finish the term. Both of these are considered as learning opportunities, and we encourage everyone to participate and contribute.
The BOT and staff work hard to ensure our students have a range of learning experiences, but a lot of learning is really about people. When we enroll a child we like to think that we are enrolling a family, welcoming parents and extended families in to our school. It is by having lots of interactions, varying perspectives and a mix of experiences that the adults at school also learn from one another, in order to provide the best possible learning experiences for the students.
If you are interested in what is happening here at school, please don't hesitate to make a time to come in. If you are interested in enrolling your child, we will be especially pleased to see you! Please phone 526 8842 for an appointment.
Ngatimoti School Charter