Term 1 2017
Welcome new students and their families to our school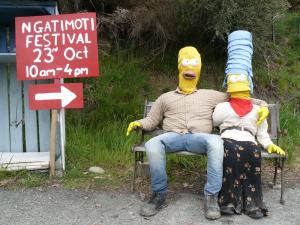 Term 1 2017 Image ©
Our school swimming pool is still open for key holders after school hours. Swimming lessons are taking place on Mondays and Thursdays after school until further notice. When you have finished with your key, please return to school for your $10 deposit refund. Thank you for supporting our school pool this year.
Our school staff is all back on track this year, although Debbie Godsiff is handing over the reins of Room 3 to Amber Beech for Term 1, as she immerses herself in scientific studies.
We will begin the year with our usual four classes. The modernization of Rooms 1 and 2 is in full swing, and is due to be finished in early April. The deck areas look fantastic already and will make a useful extended learning space.
Learning this term will include swimming lessons, local class trips and a theme of 'explorers'. We will learn about how others have overcome challenges and how challenges can make a person stronger. This will include for some classes the triathlon, the riversafe programme with Whenua Iti, walking to White Rock, visiting the Motueka Museum and hopefully even doing some gold panning. If anybody in the community could help us with anything to do with gold panning or the history of gold in our area we would be most grateful. J
Of course this year Glenn will again offer music lessons, and we will continue some enviro work at Ian and Jocelyn's Thorn's property, as well as our stream project at the Hadley's.
The BOT and staff work hard to ensure our students have a range of learning experiences, but a lot of learning is really about people. When we enroll a child we like to think that we are enrolling a family, welcoming parents and extended families in to our school. It is by having lots of interactions, varying perspectives and a mix of experiences that the adults at school also learn from one another, in order to provide the best possible learning experiences for the students. If you are interested in what is happening here at school, please don't hesitate to make a time to come in. If you are interested in enrolling your child, we will be especially pleased to see you! Please phone 526 8842 for an appointment.
Ngatimoti School Charter